The SuAsCo CISMA (Cooperative Invasive Species Management Area) is a partnership of organizations that intend to manage and control invasive species defined by the geography of the Sudbury, Assabet, and Concord (SuAsCo) watershed. Thirty-six towns are part of the SuAsCo Watershed, and we are all connected by the Sudbury, Assabet, and Concord river system. The watershed covers approximately 377 square miles and includes a variety of upland habitats, wetland habitats, historic sites, scenic sites and recreational areas. The towns, state and federal government agencies, and environmental organizations that hold land in the watershed all share an interest in the work of the CISMA.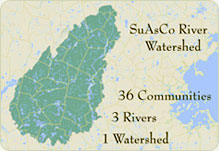 What are Invasive Species?
Any plant or animal that is not native to an area.
Able to reproduce without any natural checks on population growth and can out-compete native organisms.
Invasive species begin to fill the ecological roles of native species and in short order can entirely replace native species.
SuAsCo CISMA
Small Grant
Request For Proposals
The Steering Committee of the SuAsCo CISMA has received $4,921 from the Sudbury-Assabet-Concord Wild & Scenic River Stewardship Council (RSC) to fund one or more invasive species control projects. We are seeking proposals from CISMA Partner organizations for projects that would directly benefit the Sudbury, Assabet, and/or Concord rivers by either eradicating/managing applicable priority species or by supporting educational outreach efforts. The watershed-wide priority species are listed in Table 1. Projects must occur within the Sudbury-Assabet-Concord (SuAsCo) watershed and should aim to meet the following objectives to protect the resource values of these three rivers including ecology, scenery, recreation, history and literature. We encourage proposals to include collaboration among multiple landowners, and/or recruiting and training a group of volunteers (or making use of existing volunteers), but these aspects are not required.
Proposals should include details on project objectives and methods, discussion of how the project relates to the targeted objectives, a project timeline, and a detailed budget. Proposals must include a process for evaluating effectiveness of the control effort and demonstrate a capacity for long-term monitoring and follow-up. Proposals should be no more than two pages plus supporting materials such as maps and letters of support. To apply, email proposals to Kristin O'Brien at
kobrien@svtweb.org
  with the subject "SuAsCo CISMA Grant Application", or mail to 18 Wolbach Road, Sudbury, MA 01776.
Application deadline is 5:00 pm, December 15, 2019
. Grant recipients will be asked to submit a final report by July 15, 2020. Questions can be directed to Kristin at
kobrien@svtweb.org
or at 978-443-5588 ext. 135. To see previously-funded projects go to:
http://www.cisma
–
suasco.org/projects/grants/currentgrants
.
For more information about the SuAsCo Wild and Scenic River or the RSC, visit
http://www.sudbury
–
assabet
–
concord.org/
.
                                          Watershed-Wide Priority Species 
| | | |
| --- | --- | --- |
| Watershed-wide early detection species | | Watershed-wide species of ongoing concern |
| Amur cork tree Black jetbead Brazilian water weed Callery pear Chinese silvergrass Creeping buttercup European alder Rusty Willow Fig Buttercup Giant hogweed Hydrilla Japanese stiltgrass Kudzu Mile-a-minute vine Mugwort Narrow-leaf bittercress Broad-leaved pepperweed Wall lettuce Wild Chervil Wineberry | | Autumn olive Black swallowwort Burning bush Bush honeysuckle Common reed Eurasian watermilfoil Garlic mustard Glossy Buckthorn Japanese barberry Japanese knotweed Multiflora rose Oriental bittersweet Purple loosestrife Spotted knapweed Tree-of-heaven Water chestnut |
All applications will be reviewed by a subcommittee of the SuAsCo CISMA Steering Committee and announced after January 14th Steering Committee meeting. The Steering Committee will strive to allocate funding by consensus. However, if a vote is required, Steering Committee members whose organizations have applied for funding will not be able to participate in discussions and decisions regarding allocation of funds.
New Invasive Species Identified In Natick
Both Japanese Angelica-tree (Aralia elata) and Asiatic Sweetleaf/ Sapphire-Berry (Symplocos paniculata) have been identified in the Natick Town Forest. These species have been identified outside the SuAsCo Watershed, but have only recently been identified within boundaries of the watershed. Please become familiar with these species in an effort to curtail their expansion. Use EddMaps to record possible sightings within the SuAsCo Watershed and notify a CISMA representative. To learn more about these species, click the links below.
Japanese Angelica-tree (Aralia elata)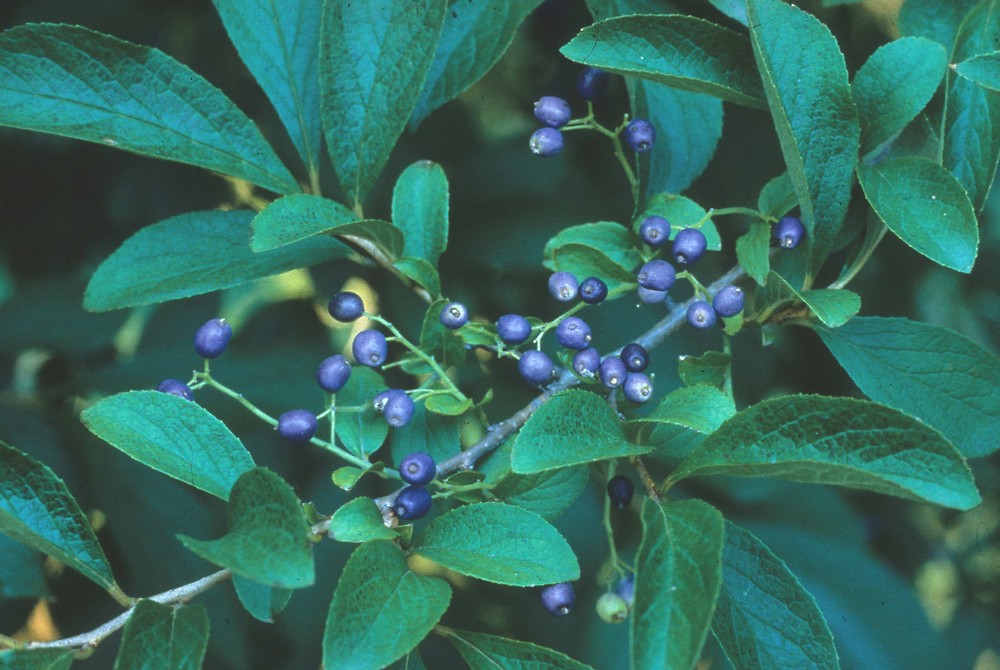 Asiatic Sweetleaf / Sapphire-Berry (above), Japanese Angelica-tree (right)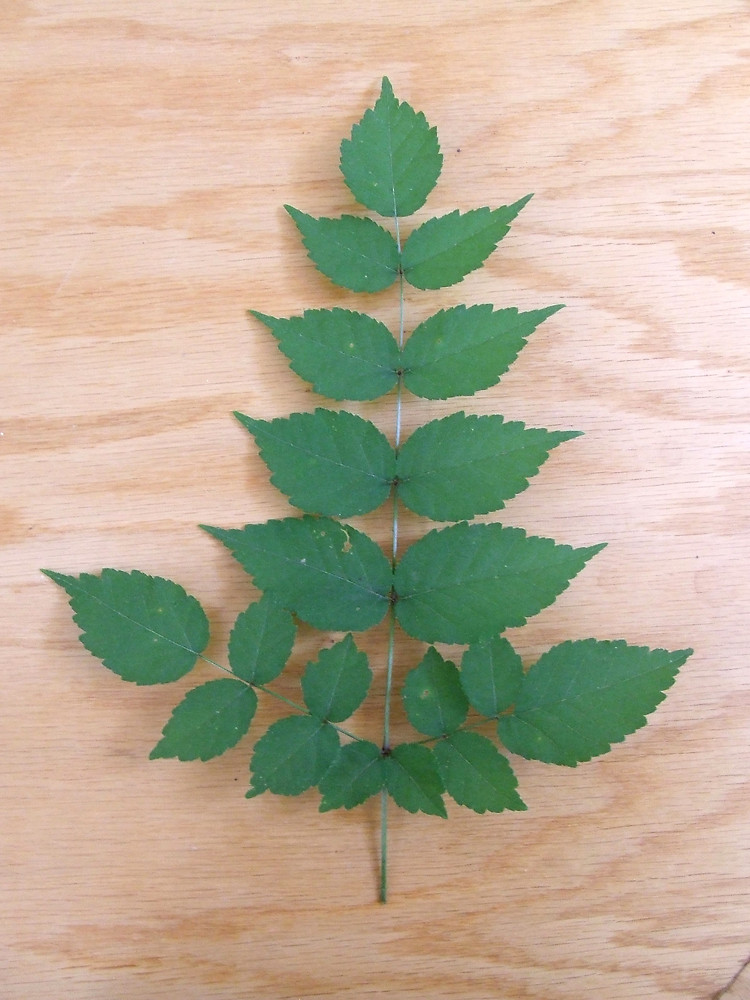 In April 1999 Congress designated 29 miles of the Sudbury, Assabet, and Concord Rivers as Wild and Scenic for their outstanding ecology, history, scenery, recreation values, and place in American literature. The designated reach includes: the 14.9-mile segment of the Sudbury River beginning at the Danforth Street Bridge in Framingham, downstream to the Route 2 bridge in Concord, and the 1.7-mile segment of the Sudbury River from the Route 2 bridge downstream to its confluence with the Assabet River at Egg Rock; the 4.4-mile segment of the Assabet River beginning 1,000 feet downstream from the Damonmill Dam in West Concord, to its confluence with the Sudbury River at Egg Rock in Concord; and the 8-mile segment of the Concord River from Egg Rock at the confluence of the Sudbury and Assabet Rivers downstream to the Route 3 bridge in Billerica.  
Designating a river as "wild and scenic" does not halt use of a river; instead, the goal is to preserve the character of a river. Uses compatible with the management goals of a particular river are allowed; change is expected to happen. However, development must ensure the river's free flow and protect its "outstandingly remarkable resources." The intent of Congress was to create a national system of protected rivers that co-existed with use and appropriate development. Each river designation is different, and each management plan is unique. Over 156 rivers in the U.S. have been given the Wild and Scenic designation.
To learn more about Wild and Scenic Rivers Act and the SuAsCo Watershed, please visit The Sudbury, Assabet, and Concord Wild & Scenic River Stewardship Council.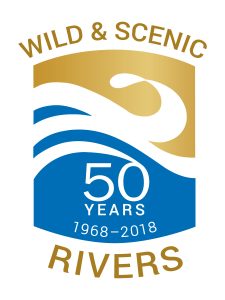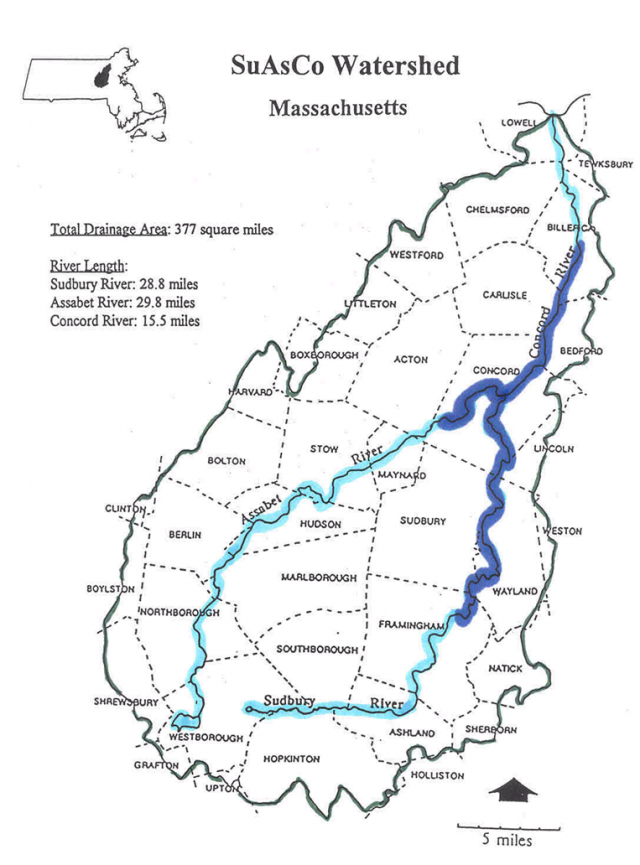 January 3, 2013
Sessions on June 28th & 29th, 9 AM – 1 PM Location: 680 Hudson Road Sudbury, MA Description: The SuAsCo CISMA would like 10 organizations within the SuAsCo watershed to… Read more
January 2, 2013
May 16th at 7 PM. View Jess Toro's presentation: Taking On Invasives, Battles Won and Lost Read more
November 13, 2012
Fall meeting of the SuAsCo CISMA On November 13th, 2012 at the Garden in the Woods, conservation colleagues from a variety of non-profit, municipal, state, and federal organizations and agencies… Read more
November 3, 2012
During holiday seasons, many people use plant material they have gathered from their yard or neighborhood to decorate their houses or businesses. The Division of Fisheries and Wildlife (DFW) and… Read more
September 3, 2012
CISMA partners with the DOT Baystate Roads Program on an Invasive Plant Management Workshop Come to this workshop to learn how to improve your management results and cut costs. You… Read more